I snapped a picture today with my cell phone for a training journal that I keep for the Blazer Boys. As I was loading it onto my Photobucket account, I decided to look at some of the early pictures that were there.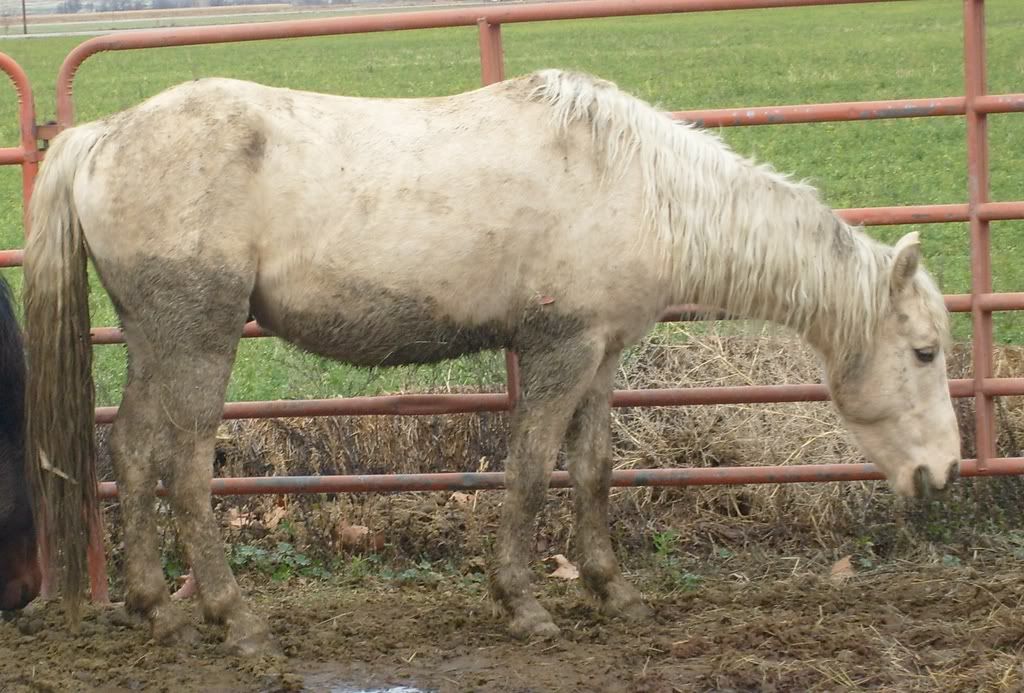 When Spinner first came to us he was very thin and depressed. This picture was taken Nov. 18, 2007 - the day we brought him home. He had been through hunger and neglect at the breeders farm, a ride on a double decker cattle truck, and 3 days in a pen with 30 other horses standing fetlock deep in soupy cow manure. I have a video of the geldings in their pen. In it they are frightened, circling around and around together like a school of fish.
Once he was at home we fed him, cared for his health needs and gentled him. This second picture was taken on December 30. Even after a month he is still walking with his head hanging low. On this day it was his very first time going for a walk down the road. A healthy horse on his first outing would have his head and maybe even his tail flying. Instead Spinner trudges along.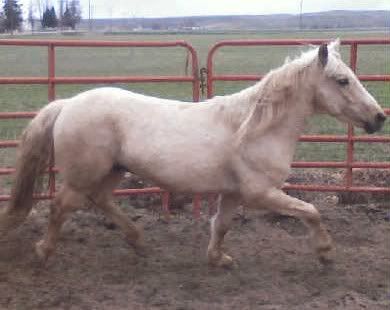 Sometimes it feels like it has taken a long time for the light to gleam in Spinner's eyes. Sometimes it feels like he just got here yesterday and this process of bringing him back to health has happened very quickly. But, even in this poor quality cell phone image taken today he looks like a different horse.
He still has a ways to go. There are muscles to grow and hooves to balance. We are riding him and there are many hours of training to come.
He is shedding off his long long winter coat. His new summer coat will be the color of golden honey. Underneath that coat is a heart of gold. Spinner is coming back to life and he loves his new home. We love having him here too.
Four Months. Not a long time really. Can't wait to see what the next four bring.